uContractor: the XMPie Web-to-Print option that will let you love subcontracting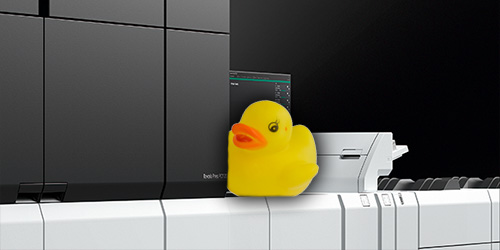 OK: let's immedialtely forget this stupid marketing catchword!
Obviously, we will not try to let you "love subcontracting ". Anyway, you are certainly already engaged with the subject, as you spent the past 3 seconds starting reading this post.
By the way, why do you subcontract? By chance: because you want to diversify your range of products and services? Because you want to grow your turnover? To always satisfy your customers? To make them loyal? To win more customers against the competition?
We agree that sharing your margin with somebody else may not be very pleasant. But at the same time, nobody can claim to be the "Specialist of Everything ": even if you are a recognized actor in the Graphic Industy, due to the expensive TCO of some production processes, you will not be able to manufacture yellow plastic ducks

in a profitable way, even with the world best press. However, your customers are repeaedly calling, to get these damned

, so you would like to sell them, because you know that there is a minimum of margin, in addition to the marging related to the products that are the core of your business. And, more than that: you would not like your customers to call somebody else.
So, you subcontrat, right? Hand-made bookbinding? Unusual embossing or cuttting? Branded USB sticks? Rollups?

?? Your customers have sometimes very surprising needs, don't they?
Let's talk about your customers: how do you sell them? How do they place their orders?
By telephone: very well, it's still the best way to maintain a real (professional) relationship. You "just" need to pay your account managers, with the hope that their work timetable fits with the customer's expectations
By email: why not? But you will need to understand the informal demand that was freely written by the customer; you will need to reply, with additional questions or with a quotation; then, you will need to convert the demand into your manufacturing system. Each of these steps may generate delays or errors. As far as the real time tracking is concerned - because your customers will claim to have some real time tracking, won't they? - well... you can do that by telephone or email
Internet: what an idea?! Do you mean that the customers could access your expertise 24/7? (even as your account managers are sleeping) That the customers could send their demand in a formal way, that will let them describe their needs, without raving? Could get a real time quotation, so they can quickly take their decision? 🤑 Could track the jobs, waiting for an in-time delivery?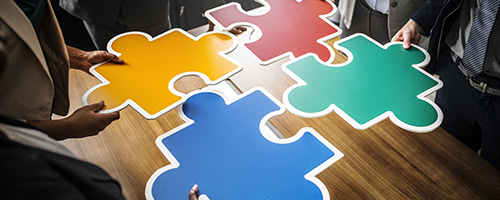 Subcontracting management in Web-to-Print
Obviously, this could be achieved in several different ways: should your subcontractor use an MIS that could be integrated with yours, and should the margin generated by this business be enough to fund such a development, then let's go!
Or if your MIS would allow remote connections by your subcontrator staff; if using your MIS would not be too complex form them (let's keep in mind that your subcontractor manufactures

); if the critical data in your system would be properly isolated, so that your subcontractor can see only those orders assigned to them. Many "ifs", eventually...
Or, at best, let's imagine that the management portal of your Web-to-Print application would make easily possible:
to automatically parse all the pending orders
to split those that you will produce yourself, from those that are assigned to each of your subcontractors
to automatically communicate with the relevant subcontractor, to let them informed that a new order was placed, that require their attention
to welcome the subcontractor in a friendly Web interface, from a regular Web browser
to let them push the order, step by step, along their manufacturing process
to give you an accurate knowledge of each order status, so that you can deal with any delay 🤬
to send you the materials back, so that you can insert them into your own fulfiment process
to let you freely configure all your subcontracting processes
uContractor: what's that?
uContractor is an option of StoreFlow, XMPie's Web-to-Print platform.
With StoreFlow, you can already create B2B stores or B2C marketing portals, with products as different as physical, pre-printed or print-on-demand products, personnalizable print products such as posters, flyers, brochures or business cards, labels or packaging, direct marketing documents or even omnichannel communication campaigns.
Actually, thanks to uContractor, you can have... all the features mentioned here-above, in our "At best" section (so... the

business will be soon yours!).
© west-digital.fr 24/04/2023